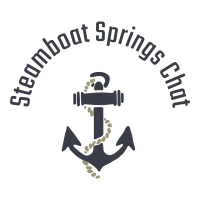 Our readers either live, work or visit City of Steamboat Springs and Routt County.
We cover those areas and those areas only so you know exactly where your money is being spent.

With our quality staff and websites, you now have a local region specific media choice where you can reach the people that matter to you- Your potential Customers!
We want you to have more customers. We want more people to know about your business. We want your business to thrive. Why you ask?
Quite simply, our aid is to provide a one-step shop for relevant information for our customers and perspective customers and website users in this specific part of Colorado.
That means that the more we can send them straight to your business, the more we have helped them save time in finding a solution that meets their needs.
Their Solution is your potential gain and we will have done our job!
This might be improving corporate awareness, launching a new product or service, or a constant reminder that you are there.
You might want to rise above your competition in the business directory or ensure that you are noticed with a prime position in Social Media pages.
Our advertising team is here to help you to make the right decision and to get the best ROI (return on investment).
Click Here For Any Questions, You May Have
Steamboat Springs Chat is the largest Local Business Directory and Facebook Media Community within Routt County.
Steamboat Springs Chat is "The Place" to come and discuss all, old and new local business!
Our sites gives you access to encyclopedic volumes of information on Steamboat Spring and the Surrounding Area!
Business Directory Advertising and Policies
Covid 19 Special
3 Months FREE LISTINGS / Completely FREE!
---
What happens after 3 months?
Our Regular Rates will Kick in with your authorization or we cancel your account. That Simple.
Non-Profits, Churches, and Government Agencies post for FREE!
What is our Regular Rates, You ask..................Super Simple again!
$20.00 Per Year.................
Extra $15.00 Year for a Featured Posting
This is to off set the management and payment of the Script!
Steamboat Springs Chat Business Links